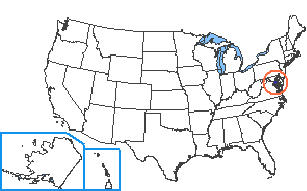 Capital: D.C.

Population: 702,455 (Source: 2012 U.S. Census)

Major Cities: Washington DC

Borders:

Gross Domestic Product (GDP):

Key Industries:


How District of Columbia got its name: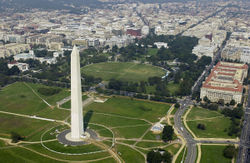 Click on map for larger view
District of Columbia State Symbols
State Nickname:

State Slogan: The American Experience; Taxation without Representation; also on its license plate; (formerly) Celebrate & Discover

State Motto: Justice for all

State flower: American Beauty Rose

State bird: Wood Thrush

State fish:

State tree: Scarlot Oak

State mammal:

State foods:


Becoming a State
Date admitted: NA

Number admitted: NA

Prior Name: NA

Postal Abbreviation: DC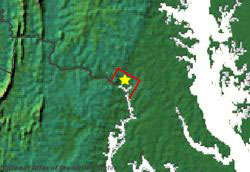 The Geography of District of Columbia
Total Size: 61 sq. miles (source: 2003 Census)

Geographical Low Point: Potomac River at Sea Level (source: U.S. Geological Survey)

Geographical High Point:

Central Point: Located approx. at Fourth and L Streets N.W. (source: U.S. Geological Survey)

Counties: 0 (source: National Association of Counties)

Bodies of Water:


Famous People
Fun Facts
Not a state, this area is both the city of Washington (the capital of the United States) and the District of Columbia.
The official name is Washington, D.C. The Washington is after George Washington and the C (Columbia) is after Christopher Columbus.
The flag of D.C. was based off of George Washington's family's coat of arms.
Washington, D.C. is home to the Smithsonian Museums like the National Air and Space Museum and the Museum of American History.
The District of Columbia has many famous buildings including the White House, the US Capital, the Lincoln Memorial, Washington Memorial, and the Jefferson Memorial.
The states of Maryland and Virginia ceded land for Washington D.C.
The land was originally called Federal City. It was renamed officially by congress in 1790.
Residents of D.C. must pay federal taxes, but they do not have representation in congress.
George Washington never got to live in the White House. It wasn't officially called the White House until 1901. Before that it was referred to as the President's House or Palace.
The Library of Congress has over 500 miles of bookshelves!
Professional Sports Teams


Geography >> US States

For state symbols, flag, maps, geography, and fun facts: