Kate DiCamillo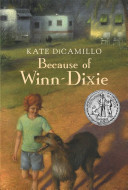 Back to Biographies

Kate DiCamillo is an author of Kids Books. She's mostly famous for the books Because of Winn-Dixie and The Tale of Despereaux. Both books were also made into major motion pictures.

Where did Kate grow up?

Kate was born on March 25, 1964 in Philadelphia, Pennsylvania. She lived there until she was 5 and then moved to Clermont, Florida. She has an older brother, Curt.

How did she get into writing?

Kate attended the University of Florida where she got her degree in English. She ended up working in a book warehouse in Minneapolis, Minnesota. She had always wanted to write and a number of things inspired her to write Because of Winn-Dixie her first book. First was she wanted to write a children's book. Second she was living in an apartment that didn't allow dogs. She missed having a dog and decided to make her story about one. Third, it was winter and cold and she missed Florida. So she decided to make the setting in Florida and write about people she had met there.

Kate said that she learned that writing isn't all about talent, but about seeing the world. Paying attention to what is going on around you and putting that story of real people and characters down on paper. This viewpoint has given her stories a powerful emotional quality that resonates with many readers.

List of Books by Kate DiCamillo
Because of Winn-Dixie (2000) - Newbery Honor Book
The Tiger Rising (2001)
The Tale of Despereaux (2003) - Newbery Medal Book
The Miraculous Journey of Edward Tulane (2006)
Great Joy (2007) - Picture Book
Louise, the Adventures of a Chicken (2008) - Picture Book
The Magician's Elephant (2009)
Bink and Gollie (2010) - Theodore Seuss Geisel Medal
Mercy Watson chapter books
Mercy Watson to the Rescue (2005)
Mercy Watson Fights Crime (2006)
Mercy Watson Goes for a Ride (2006) - Theodore Seuss Geisel Medal
Mercy Watson: Princess in Disguise (2007)
Mercy Watson Thinks Like a Pig (2008)
Mercy Watson: Something Wonky This Way Comes (2009)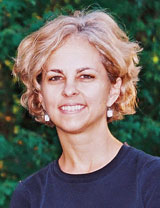 Fun facts about Kate DiCamillo
She always makes herself write two pages every day.
She says making up fun names for the characters of her books is the easiest part of writing.
She doesn't have her own dog, but says she is the "aunt" of a terrier-poodle named Henry.
Kate isn't married and doesn't have kids.


Back to Biographies

Other Kids Books author biographies: