| | |
| --- | --- |
| Phineas and Ferb | |
Phineas and Ferb is an animated Kids TV show on Disney Channel that tells the story of two brothers, Phineas and Ferb. It was created by Dan Povenmire and Jeff "Swampy" Marsh.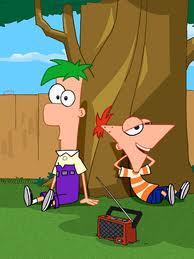 The General TV Episode Storyline

The story behind the show is that the brothers are on summer vacation and looking for something to do. Generally they find something to do that involves them doing something incredible (like making a roller coaster in their back yard or building a time machine to visit the dinosaurs). Whatever this incredible feat is, it drives their older sister Candace crazy. She always tries to tell her mom, but it never fails to backfire on her as whatever the boys have been up to tends to miraculously disappear or get carried off before their mom can catch them.

Generally there is another storyline happening at the same time. This alternate story involves Phineas and Ferb's pet platypus Perry. Perry is a secret agent responsible for foiling the sinister plots of the evil mastermind Doofenshmirtz.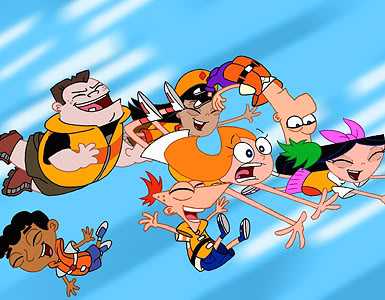 Main Characters (the voice actor is in parenthesis)

Phineas (Vincent Martella) - Together with Ferb the main character on the show. He is smart, inventive, and nice. His optimism that they can get the job done (regardless of their age) is his key characteristic.

Ferb (Thomas Sangster) - The other half of the brothers who headline the tv show, Ferb is the quiet one and says very little. Being quiet, though, he is not shy. He is also smart, clever, and the real genius behind many of the brother's inventions.

Candace (Ashley Tisdale) - Phineas and Ferb's older sister. She has a crush on Jeremy. Always trying to catch her brother's in the act, but never successful.

Perry (Dee Bradley Baker) - Phineas and Ferb's pet platypus. A spy similar to James Bond, Perry always gets his man (Doofenshmirtz).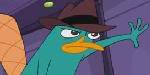 Doofenshmirtz (Dan Povenmire) - The bumbling evil Genius.

Jeremy (Mitchel Musso) - Genuinely nice boy with whom Candace has a crush. He seems to like Candace as well.

Isabella (Alyson Stoner) - Leader of the Fireside Girls. Candace and the Fireside Girls help out Phineas and Ferb from time to time. Isabella has a crush on Phineas.

Stacy (Kelly Hu) - Candace's best friend.

Monogram (Jeff Marsh) - Perry's boss. He gives Perry his missions.

Buford - The neighborhood bully. He is also somehow friends with Phineas, Ferb, and Baljeet.

Baljeet - Friend of Phineas and Ferb.

Overall Review

We really like Phineas and Ferb. It's a very funny and clever TV show. Much like Pixar's movies, this show has varying levels of humor that will appeal to both kid's and adults. The show also tends to point out the good in people and have a good message usually around being a good friend. The music numbers can also be very entertaining.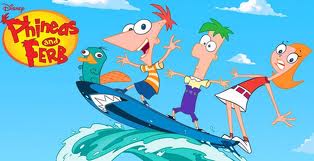 Other kids TV shows to check out:
Back to Kids Fun and TV Page
Back to Ducksters Home Page