Back to New York City
Back to Family Vacations
| | |
| --- | --- |
| Other Places for the New York family vacation | |

Here are some reviews of other interesting and fun places to go while on a family vacation in New York City:

Times Square

You and your family will not want to miss Times Square during your vacation to New York City. This area has become much more family friendly over the years adding stores like The Disney Store, Hershey's Store, and Toys R Us. It is lit up and fun to see. You will want to keep hold of any little ones hands as there are generally a lot people here and it can be very crowded.

Rockefeller Center

At Rockefeller Center the family can rent skates and go ice skating on one of the most famous ice rinks in the world. If it's Christmas time you can also see the world famous Christmas tree. Other things to do here include a behind the scenes tour of NBC studios and a visit to the 70th floor observation deck at the Top of the Rock.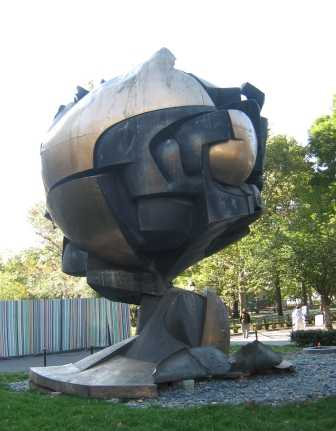 Ground Zero

Although not a fun place to visit, it's worth taking the time with your family to visit Ground Zero. This is where the World Trade Center buildings once stood before the 9/1 attacks. Construction has started on the Memorial. As of the writing it is still under construction, but you can see the site and the devastation left by the destruction of these two buildings. Be sure to check to see if the memorial or museum is open when you visit.

FDNY Fire Zone

The FDNY Fire Zone can be a great place to visit while on a family vacation. It will be fun for the kids, plus they will learn something about fire safety, which is important to everyone. At the Fire Zone kids can climb into a real fire truck, meet a fireman, learn how to crawl through a smoky hallway, and don real fireman gear.

New York City Police Museum

The Police museum offers the Junior Officer Discovery Zone for kids. They can play on the police car, try out the fingerprint station, clime on the precinct building, try the physical challenge, and become a Jr. Detective.

Sony Building

Inside the Sony building you will find a giant Spiderman hanging from the ceiling. Very cool. Then you can head upstairs to the Sony Wonder Lab where there are all sorts of fun things to do.

Other Places for families to visit in New York City:
Statue of Liberty
Shopping
Empire State Building and 30 Rock Tower
New York City Museums
Central Park

Other vacation ideas:
Washington DC
Myrtle Beach
Disney World
Niagara Falls
Copenhagen, Denmark
California

Back to Ducksters Home Page