Back to Family Vacations


California is a big state with many things to do and see for a family on vacation. We doubt you will be able to see and to everything on one trip, but here some ideas of places to go and things to do.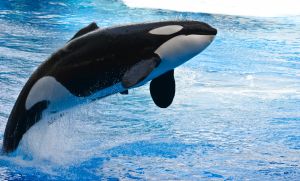 San Diego

Located a few hours drive south of Los Angeles is San Diego California. San Diego is known for some of the best weather in the world. Attractions for the family include the world famous San Diego Zoo, the Wild Animal Park, Sea World, and Lego Land (just north of San Diego). There are great beaches to visit as well.

Disneyland

Just south of LA is Disneyland. While not as big as Disney World in Orlando, Disney Land has some nice advantages for families. There are two major theme parks at Disney Land; Disneyland Park and the California Adventure Park. Disneyland park has all the classic rides you would expect and the traditional Disney characters and Magic Kingdom feel. California Adventure has more of a boardwalk feel with a large roller coaster and thrill rides, but it still has that Disney quality and magic.

One of the really nice things about Disneyland is you can stay in a hotel across the street at a decent price. From there it is a short walk to both theme parks. Disneyland and California Adventure entries are directly across from each other making it very easy and quick to move between.

Los Angeles

Being the biggest city in the United States, Los Angeles, California has a lot for families to do on vacation. One fun thing to do is check out Hollywood including the Hollywood sign, the Hollywood Walk of Fame, and Grauman's Chinese Theater. Plan ahead and get tickets to see the filming of one of your family's favorite TV shows. There are a number of amusement parks including Disneyland, Six Flags, Knott's Berry Farm, and Universal Studios. You may also check out the Santa Monica Pier and the Pacific Park amusement park.

Pacific Coast Highway (PCH or Hwy 1) -

This is a beautiful highway drive that shadows California's Pacific coastline. Be sure to check out the 17 Mile Drive south of San Francisco including Pebble Beach and the city of Carmel.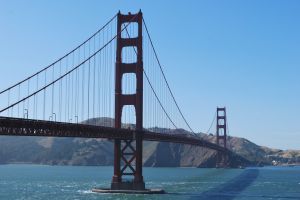 San Francisco

Fun places for the family to see in San Francisco, CA include the Golden Gate Bridge, Fisherman's Wharf, Alcatraz Island, Lombardi Street, and Coit Tower.

Yosemite

One of the most beautiful places in the world, Yosemite is a grate place for a family vacation. It is located about 4 hours east of San Francisco or 2.5 hours north of Fresno, California. Yosemite Valley offers lodging in hotels or you can go more rustic and try for a tent or cabin. Yosemite has a variety of trails to walk, hike, or even bike. For the more adventurous families, there is rock climbing. You will see some of the more majestic water falls and rock faces in the world here. A fun and enjoyable nature trip.

Go here to read about the history of California.

Other vacation ideas and reviews:
Washington DC
New York City
Myrtle Beach
Disney World
Niagara Falls
California
Copenhagen, Denmark
Atlanta
Eastern Virginia
Colonial Williamsburg
Jamestown Settlement



Back to Family Vacations