Bella Thorne
Biography for Kids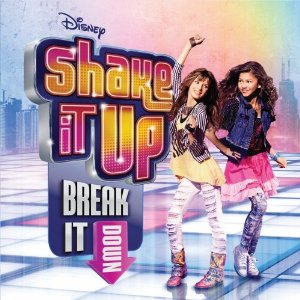 Occupation: Actress
Born: October 8, 1997 in Pembroke Pines, Florida
Best known for: CeCe on Shake It Up!
Biography:
Bella Thorne is an actress mostly known for her starring role in the Disney Channel TV show Shake It Up!

Where did Bella Thorne grow up?

Bella Thorne was born in Pembroke Pines, Florida on October 8, 1997. She grew up speaking Spanish at home and is part Cuban. She has two older sisters and an older brother who are also into acting and modeling. Just like her main character in Shake It Up, Bella likes to dance and talk. She also likes running for exercise, painting, and 80's music.

How did she get into acting?

Bella's family is a family of models and actors, so when she we just a baby they got her started into acting. At the age of 4 weeks old she was in her first advertisement! Her first film acting job was when she was 6 in the movie Stuck on You. She has had a number of minor roles in movies and TV since then. She won a Young Artist Award for her acting the TV drama My Own Worst Enemy.

Shake It Up!

Bella's big break came when she landed the co-lead on Disney Channel's Shake It Up! She did such a good job in the acting part of the auditions that she won the part despite not having any professional dance experience. The show, however, is about two young dancers, so Bella had to take dancing lessons every night to prepare for the show.

Shake It Up has been a success on the Disney Channel. It had the second highest series premier in the history of the network. For her part on the show, Bella won the Young Artist Award in 2011 for the best Leading Young Actress. She plays CeCe, who gets into a bit of trouble now and then on the show, but she always has fun and looks up her good friend Rocky.

Fun Facts about Bella Thorne
Bella has a lot of pets including six cats, two dogs, and a turtle. She loves animals and supports the Human Society.
She likes hanging out with her brother and sisters.
One of her favorite sports is soccer.
She was diagnosed with dyslexia in the second grade.
Thorne will star with Louis Gossett Jr. in the movie Buttermilk Sky to be released in early 2012.
She is a fan of Twilight.
Bella once guest starred on Wizards of Waverly Place.
Back to Biographies

Other Actors and Musicians biographies: