Arts and Crafts Videos
Sorted by Style and Supplies


These videos are sorted by art style and the supplies needed. To see sorted by subject, go here.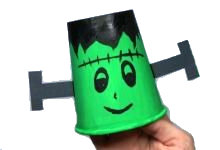 Most of these arts and crafts activities require some combination of paper (sometimes different colors), glue, scissors, and markers (or crayons). In some cases other unique supplies are needed such as paint, a paper roll, or googly eyes. We've tried to make a list below that shows the unique supply needed for each craft video. For example, if you don't want to use paint, you can avoid the videos that require paint. This list is not exhaustive, just something to hopefully make it a bit easier to find the right craft for you.

The supplies list for each craft is included below the instructional video on each individual video page. An adult should supervise all arts and crafts.



Standard Crafts

Origami Crafts

Crafts with Painting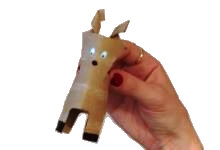 Paper Plates or Paper Rolls

Other Types of Supplies

Other Crafts Using Unique Items





** Please note this page is still under construction.