| | |
| --- | --- |
| Lego | |
Back to Hobbies

Lego building and collecting can be a great hobby. Lego combines collecting with great play. Many kids like to collect certain types of sets, build them, play with them, break them apart and build other stuff they make up or combine multiple sets to build cool constructions called combinations.

Lego has all sorts of sets for just about any specific interest you may have. Lego also inspires the imagination and allows you to build most anything you like.

Lego is also a very high quality toy. The bricks work for years and bricks from sets that are 20 or 30 years old will work with bricks you buy today. So you can get your parents Lego, add your own Lego bricks to the collection over many years, and then someday pass them on to your child.

Lego's are enjoyed by kids all over the world (and even some adults). Lego Company estimates that over 400 million people a year play with Lego Bricks. There are clubs you can join with the Lego company as well as building clubs and building competitions.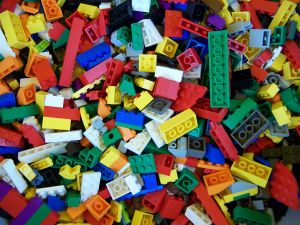 Back to Hobbies