Back to Holidays
Holidays
Arbor Day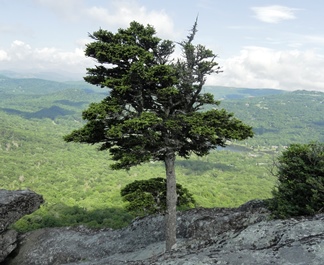 Photo by Ducksters

What does Arbor Day celebrate?

Arbor Day celebrates trees. It is a day to plant new trees as well as to bring awareness to help conserve and protect existing trees and forests.

When is Arbor Day celebrated?

In the United States Arbor Day is on the last Friday in April. Some states, however, celebrate their own Arbor Day on a different date. This is often because their planting season for trees is different. For example, Arbor Day in Alaska is on the third Monday in May.

Arbor Day Dates
April 27, 2012
April 26, 2013
April 25, 2014
April 24, 2015
April 29, 2016
April 28, 2017
April 27, 2018
April 26, 2019
Who celebrates this day?

The day is celebrated in the United States. Many other countries have similar days. It is a state holiday in Nebraska.

What do people do to celebrate?

The main thing people do is plant trees on Arbor Day. People may plant trees in their yard or take part in a larger volunteer project to plant trees on a wide scale. Other ways to celebrate include giving a donation to help save the rainforest, educating others about the importance of trees, and participating in a recycling program to help protect trees.

Many schools and libraries have programs to educate students about trees on this day. There are many ways that trees improve our lives. They offer shade, they get rid of carbon dioxide, they can reduce noise in the city, the grow fruit and nuts for us to eat, and they are beautiful.

Arbor Day Activities
Have a poster contest drawing trees with emphasis on how important they are to our lives.
Plant some trees at your school. Be sure to get permission first.
Learn more about trees by reading and studying about them.
Ask your parents to plant a tree in your yard. You can even dedicate the tree to someone you love like a grandparent.
Go for a hike in the forest with your parents or scout troop. Experience the beauty of the forest first hand.
Learn to identify trees. Start by learning about the trees near your house and around where you live.
History of Arbor Day

The first Arbor Day was on April 10, 1872 in the state of Nebraska. The idea came from Julius Morton who thought that trees were needed in Nebraska for wind breaks, to stabilize the soil, and for shade. He planted many trees around his farm and encouraged other farmers to do the same. When Morton became a member of the Nebraska State Board of Agriculture he proposed the idea of Arbor Day, a day when people would plant trees throughout the state of Nebraska. The day was approved and around 1 million trees were planted on the first Arbor Day.

In 1885 the day became a legal holiday in Nebraska. They moved the day to April 22 in honor of Morton's birthday. The day soon spread throughout many of the states. In 1970 President Richard Nixon proclaimed the last Friday of April as national Arbor day.

Fun Facts About Arbor Day
Other names for the day throughout the world include "Tree Loving Week" in Korea, "The Nation Festival of Tree Planting" in India, and "The Greening Week" in Japan.
The states of Florida and Louisiana have their Arbor Day in January.
The state tree for Nebraska is the Cottonwood.
The official tree of the United States is the Oak tree. It was voted the most popular tree for many years and it was finally made official by Congress in 2004.
The Arbor Day Foundation helps to plant around 15 million trees each year.
April Holidays
April Fools' Day
Autism Awareness Day
Easter
Earth Day
Arbor Day

Back to Holidays